Notice and apology to all Nautilus guests booked on certain August and September Guadalupe great white shark trips.
We are sorry...
The Opening of Guadalupe is Even Further Delayed
Cancellation of more Guadalupe trips by the government of Mexico:
August 27, 29, 31
September 1, 3, 5, 6, 8, 10, 11
We are varying our terms and conditions so that guests booked on any 2022 Guadalupe charter can at their option transfer to a future trip, any destination.

Take advantage of us!!! We are offering heavily discounted makeup Sea of Cortez trips PLUS $1000 credit towards a future Guadalupe trip of your choice. The Sea of Cortez rocks. Watch the videos below and see what guests from our makeup trips have said.

Full credit is available, but not a refund.
See What Our Guests Have Said About
The Revenge Sea of Cortez Trip
Had the best trip of my life!! Seeing orcas in the wild is a dream come true, and today we dove with ten of them!! Not only that, we encountered a... Read More
Is there better revenge than coming to a place that is considered one of the natural aquariums of the world?! The Sea of Cortez is beautiful, fun, and exotic... Read More
Throughout our dives in the Sea of Cortez divers, we a glimpse of tentacles tucked away hiding in various crevices. We got as close as we could to these fluid creatures retreating further and further into the earth... Read More
This is my first expedition to the Sea of Cortez and I have to admit the Gulf ROCKS. The diving is great, loads of very interactive sea lions, an incredible amount of tropical fishes, sea turtles... Read More
We had a fun and action-packed 5 days, hopping from one island to a more beautiful one and encountering a great amount of wildlife! Just imagine, first day swimming with a pod of 30 dolphins, then a family of 9 orcas!... Read More
As non-divers on the Sea of Cortez excursion, my husband and I weren't sure what to expect. But, wow, we couldn't be more pleased. The entire crew has been so fantastic and super accommodating... Read More
This trip has been fascinating and way more than what I was expecting. Upon boarding this ship I was shocked at how beautiful and comfortable the ship is. The crew is kind and experienced... Read More
| | |
| --- | --- |
| | |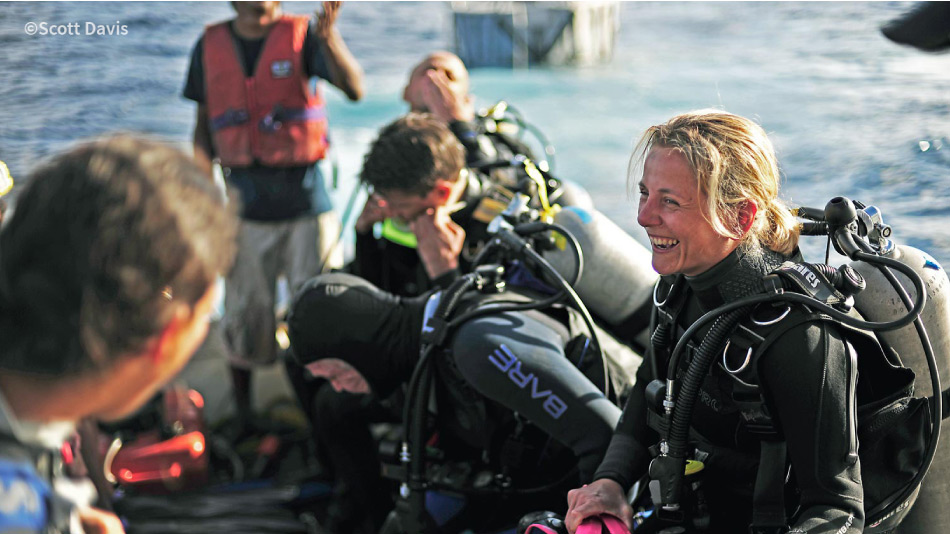 Got questions? Talk to us!
We love what we do. We love diving. We love animals. And we love adventures!
Please call or email or message us anytime. We love answering questions!




Follow us on Social and stay connected!




© Photo/Video Credit: David Seradell, Allie Vautin, Charles and Ethan Becker, Dan Taylor, Scott Davis